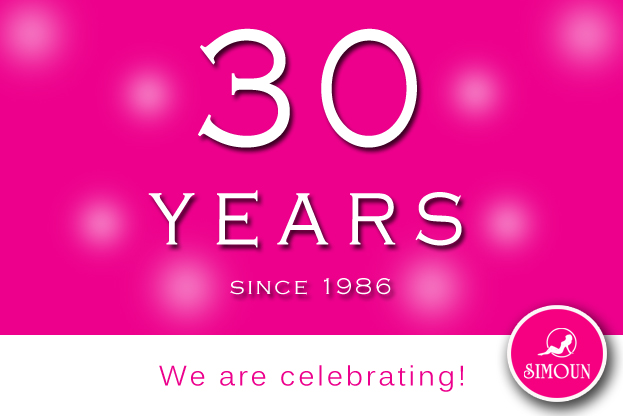 This year we turn 30!
30 years of hard work with a lot of love, effort, devotion, patience, persistence and lots of achievements. 30 creative and beautiful years.
We will celebrate all year long!
Stay tuned to our webpage and facebook page to learn about the history of Simoun products and take part in lots of giveaway gifts and surprises.